Offices
Toronto, Canada
MaRS Discovery District
101 College Street, Suite 155
Toronto, ON, Canada, M5G 1L7
info@arcternventures.com
Oslo, Norway
PierX, Bryggegata 3, 0250 Oslo
Sean Silcoff, The Globe and Mail | April 5, 2021
Katherine Homuth set out four years ago to disrupt the global pantyhose trade by making an unbreakable alternative to nylons. Now, after perfecting her product and surviving two disruptions to her business, Sheertex Holdings Corp., she just needs the pandemic to subside so women have a reason to buy tights.
"It feels like I've had to build the same business multiple times," said the 30-year-old entrepreneur. Her 175-person company rapidly outgrew its first, 2,000-square-foot production facility in Ontario's Muskoka region, prompting a move to Montreal in the fall of 2019. Within months of restarting production at a 115,000-square-foot facility in the working-class St. Michel neighbourhood, the pandemic hit. That forced a total shutdown of production and Sheertex's direct-to-consumer e-commerce business until mid-summer of 2020.
Still, Sheertex more than doubled revenues in 2020, to $15-millionand is on pace to surpass $33-million in 2021, despite the high price for the product – which can exceed $100 a pair. Sheertex shipped nearly 400,000 units but "we definitely think we're seeing suppressed market demand," Ms. Homuth said.
Michelle Scarborough, managing partner of BDC Capital's Women in Technology Venture Fund and a Sheertex investor, said: "I expect the company will start to accelerate [as the pandemic subsides] and people get out of their sweatpants and back to wearing skirts."
Sheertex tights are unbreakable by human hands and made with material 10 times stronger than steel; to prove the point, company videos show its leggings can survive being stuffed with a fire extinguisher, pineapple and spiky conches. The product has won rave reviews from both fashion and technology publications and was named a top invention of 2018 by Time. Ms. Homuth has raised US$60-million to date from investors including two sustainability-focused venture funds and retail giant H&M's venture capital arm.
"This is simply just a better product" than nylons, said Murray McCaig, managing partner with Toronto's ArcTern Ventures, a Sheertex investor. "Until this point, this was the last remaining piece of disposable clothing. Sheertex is replacing it with something more durable."
That is proving to be a winning combination.
"We invest in technology companies that are sustainably transforming traditional industries [and] look for outstanding entrepreneurs that have proven they have a great product customers love that can be scaled profitably and quickly; Sheertex hit all those criteria," said Zach Barasz, a director with Silicon Valley-based G2VP, another investor.
Ms. Homuth grew up in Mississauga and was a millionaire at 23 after selling her e-commerce startup, ShopLocket, in 2014. She backed other entrepreneurs, built an online education program for women investors and wrote a book on how to secure startup funding. For her next venture, she wanted to solve a big problem.
She recalled that her grandmother, after dealing with the frustration of another run in her nylons, once told her someone needed to reinvent pantyhose. "It seemed like such a bizarre thing; how do we have self-driving cars and space travel, but something as simple as a pair of pantyhose that doesn't rip when you put it on doesn't exist?" she says.
Ms. Homuth began exploring how to do that in 2017. She had no textile experience but sensed a big opportunity to upend a category with US$2-billion-plus in annual sales in the United States. "I was sure we could not just do this a bit better but fundamentally change the category."
She spent months looking at different materials before deciding to try a strong polymer used to make bulletproof vests and climbing gear. It took her a while to get the product right. At first the white material was too thick, it wasn't stretchy and couldn't be dyed. It broke every knitting machine she tried. Her prototype looked like cheesecloth.
When she showed it to Joe Mimran, "I said, 'Well, this is terrible,'" the Club Monaco and Joe Fresh founder recalled. She later produced a better sample for him; it still wasn't quite right, but he admired her tenacity and agreed to back a $250,000angel funding round in 2017, alongside several prominent Canadian women investors including Michele Romanow, Eva Lau, Heather Payne and Nicole Verkindt. "I said … 'If you can get this to work, I don't want to miss out,'" Mr. Mimran said. "It's a classic case of betting on the jockey versus the horse."
Ms. Homuth worked with a supplier to miniaturize the polymer so it could be made fine and stretchy enough for hosiery, and figured out how to colour the material during production. The product was sheer and lightweight, antimicrobial and water resistant. Her small team, including husband Zak Homuth, also a tech entrepreneur (he's now chief technology and chief operating officer), retrofit hosiery machines to handle the material.
By early 2018, Ms. Homuth was ready to unveil her product. She raised US$190,000 in a Kickstarter campaign, went through the Silicon Valley accelerator program Y Combinator and secured US$4-million in seed funding from investors including Founders Fund, Peter Thiel's Valar Ventures and Mr. Mimran's investment company, Gibraltar and Co. (until recently she has mostly kept her funding details under wraps to avoid twigging potential competitors until she had her intellectual property protection, supply chain and distribution set).
Things started to click in 2019. Sheertex began shipping hosiery and quickly outgrew its manufacturing facility in Bracebridge, Ont. Ms.Homuth was travelling to Montreal twice weekly and realized she'd have to relocate to the country's textile capital if she wanted to scale up in Canada.
In September, she raised US$10-million led by ArcTern and leased Canada's largest hosiery plant, shortly after former tenant Gildan Activewear moved out. Sheertex bought the leftover equipment "for a song" and rehired most Gildan employees, Mr. McCaig said. Ms. Homuth made a few other changes, such as refurbishing the cafeteria and providing free coffee to workers.
By year-end, monthly sales had surpassed US$1-millionand Ms. Homuth secured US$30-million in fresh funding led by G2VP, valuing Sheertex at US$100-million-plus. The plan for 2020 was to increase the staff count to 600 from 150, reach close to US$40-million in sales, start selling non-hosiery products such as knit shoes and hire an executive team.
Those plans were torn up by the pandemic, which forced the plant's closure and temporary layoffs at the end of March, 2020.
Ms. Homuth focused on redesigning products, investing in automation and shifting plans to increase inventory and finished goods on hand once production restarted. "She made all the right decisions and compared to a lot of other companies in our portfolio managed through [the pandemic] very well," Mr. McCaig said.
Employees began returning to work in May and the company was fully back in operation by August. Sheertex compensated for seasonal slowness by producing cloth masks, which made up 40 per cent of that month's sales. Ms. Homuth was pleasantly surprised to discover that despite working from home, women were still wearing dresses and leggings for excursions – and more willing to buy them online than go into stores. "I learned that our product is more like underwear or socks … a more basic human need than we originally thought."
Despite COVID-19′s third wave, Sheertex is in a "good groove" and gearing up for what Ms. Homuth hopes is a big, seasonally high fourth quarter, assuming mass vaccinations turn the tide. She raised another US$15-million from existing backers last fall and is filling key leadership posts in finance, product and revenue, and looking for a general counsel and creative director.
Beyond that she hopes to raise significant capital in the next two years, reduce unit costs, license her material to other clothing manufacturers, such as Gore-Tex, and get Sheertex goods into stores in 2022. "I think this has the potential to be a very large, self-sufficient public company that we can control here in Canada and hopefully revitalize the [domestic] textile industry," Ms. Homuth said.
SOURCE
https://www.theglobeandmail.com/business/article-unbreakable-pantyhose-startup-sheertex-overcomes-disruptions-in-quest/
Andrei Brindusescu, ITKey Media | July 29, 2020
The Canadian investor ArcTern is coming to Europe, establishing its first HQ on the continent in Oslo, Norway.
It's a move that might be seen as a very encouraging one by startups working in the cleantech field, like the Polish Handerek Technologies and MakeGrowLab.
Cleantech is on the rise in Europe, supported by the European Green Deal aimed at making Europe the first climate-neutral continent.
Greentech or Cleantech is the name given to the application of different technologies, used for a specific purpose: to counter the huge negative impact that humans had on the environment for the last few decades.
This field has seen an increase in interest as more and more people realize its growing importance and also more funds are available. The most notable program in this sense in Europe is the European Green Deal, a growth strategy to transform the EU with a resource-efficient and competitive economy, where there are no net emissions of greenhouse gases in 2050.
The Green Deal has been a window of opportunity for many who were just flirting with the idea of getting into greentech or cleantech. However, there are some companies that have been investing in this field for a while, and one of them is ArcTern.
ArcTern is, as the company admits itself, one of the few companies investing in early-stage cleantech startups. They're based in Toronto, Ontario, Canada, were founded in 2012, and the way they see cleantech is as a catalyst for the economy of the future.
"Just as the Internet isn't a sector so much as the foundation of the modern economy – so too, cleantech will evolve from a sector to the underpinning of a sustainable and efficient global economy" is a quote by Tom Rand, one of the Managing Partners, that can be found on the website and clearly states the mission of ArcTern.
Recently, the North-American company has expanded into Europe, more specifically Oslo. Guided by the European Green deal, which they call "a powerful effort that has already put Europe on the map", ArcTern says that we should see the market trend move towards cleantech and greentech in the next few years, as more and more initiatives come into play.
The expansion into Oslo comes as natural progress after ArcTern has already worked with Norwegian investors like Nysnø and Equinor, companies that have invested in ArcTern's fund II. ArcTern's investment director in Europe, Kristin Aamodt, has called the Norwegian capital a city "well placed in the Northern European venture ecosystem, fostering many interesting European tech companies", but has also told ItKeyMedia that this is only the beginning of their journey in Europe, as they look for potential investment options across the continent.
"The investment stage in Europe will be the same as for North America – early phase companies primarily in the Series A stage but with a clear product-market fit in terms of some early revenue traction."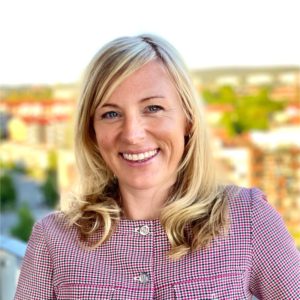 Kristin Aamodt, Investment Director in Europe, ArcTern
Even a post-COVID-19 Europe is seen as a good market to develop greentech in. The European Commission has chosen this tech space as a central part of the recovery package, and this strategy is also adopted by individual European countries, a measure which can only make companies like ArcTern be more interested in this market.
Who could benefit from ArcTern's expansion?
ArcTern's arrival in Europe could be extremely beneficial for startups from all over the continent, not just Norway, especially because of the Canadian company's plan to expand to other countries. One hopeful startup that could be in their attention soon is Handerek Technologies, a Polish company that has created a way to chemically recycle plastics or to use them as low-carbon alternative fuels.
Just like ArcTern, Handerek Technologies sees Europe as the perfect ground for the development of green tech and cleantech, because it's "been moving towards the vision of a more sustainable world through legislation, education, support institutes and financing through EU grants". However, Handerek is still calling for a dedicated green fund, a way of investing in something more than just IOT or SAS solutions and supporting green startups.
There is a sense of excitement at Handerek about ArcTern's coming to Europe: "We are excited that ArcTern are coming to Europe. One of the downfalls of accessing such reputable funds has been the need to be based in North America" says Susan Kim-Chomicka, CEO and co-founder of Handerek Technologies, who also notes that more funding for green startups will lead to a quicker transition of the industries towards green tech.
Handerek Technologies is looking for customers like waste management companies, petrochemical companies, municipalities, or companies with large quantities of waste plastics, for its solution of chemical recycling.
Another notable Polish startup dealing in the cleantech field is MakeGrowLab, which promotes the idea of using a new type of packaging. They are one of the most interesting startups in this field, using a natural material made from nanofibers and grown through a process that produces great yields of material in the span of a few days. They call this Scoby Packaging, and what is impressive is the fact that it has no plastic and is home compostable because it's made from plant and food waste.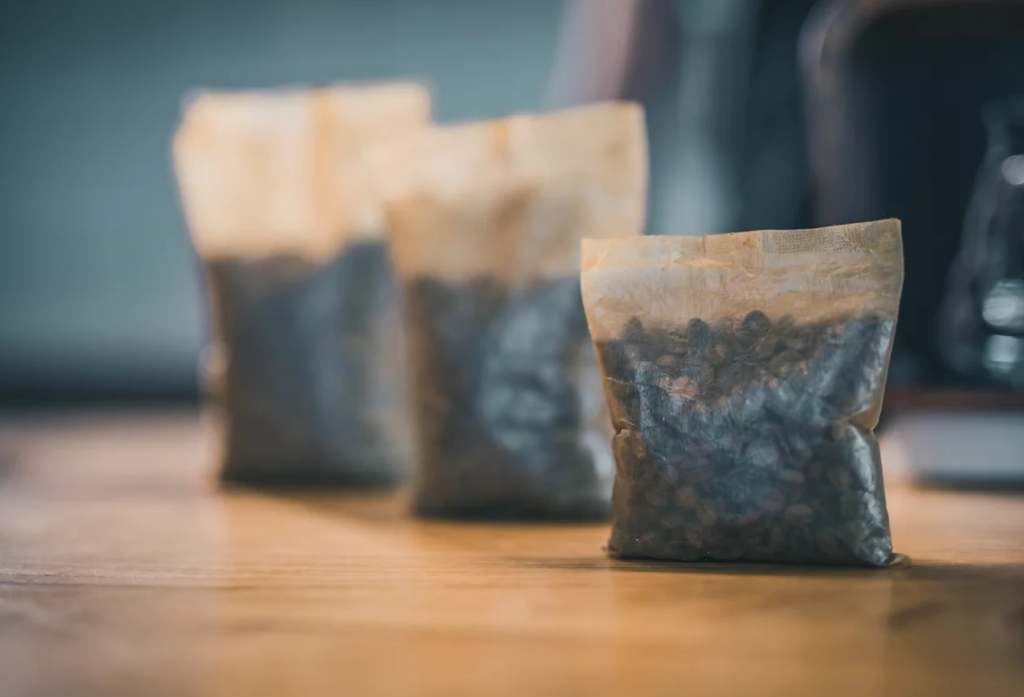 Like Handerek Technologies, MakeGrowLab sees Europe as probably the best place to develop for green startups right now. "There are many here who see the importance of investing in green technologies," says Josh Brito, co-founder of the company, who also indicates that there might not be enough opportunities to gain funds for those startups.
The arrival of investors such as ArcTern on the European continent could have a lot of positive effects on companies like these, because players like ArcTern ventures are funding commercial up-scaling of great technologies already proven in a local market.
One thing is clear: cleantech is on the rise in Europe and the arrival of investors like ArcTern legitimizes its growth and huge potential.
SOURCE ITKey Media