Offices
Toronto, Canada
MaRS Discovery District
101 College Street, Suite 155
Toronto, ON, Canada, M5G 1L7
info@arcternventures.com
Oslo, Norway
PierX, Bryggegata 3, 0250 Oslo
Andrei Brindusescu, ITKey Media | July 29, 2020
The Canadian investor ArcTern is coming to Europe, establishing its first HQ on the continent in Oslo, Norway.
It's a move that might be seen as a very encouraging one by startups working in the cleantech field, like the Polish Handerek Technologies and MakeGrowLab.
Cleantech is on the rise in Europe, supported by the European Green Deal aimed at making Europe the first climate-neutral continent.
Greentech or Cleantech is the name given to the application of different technologies, used for a specific purpose: to counter the huge negative impact that humans had on the environment for the last few decades.
This field has seen an increase in interest as more and more people realize its growing importance and also more funds are available. The most notable program in this sense in Europe is the European Green Deal, a growth strategy to transform the EU with a resource-efficient and competitive economy, where there are no net emissions of greenhouse gases in 2050.
The Green Deal has been a window of opportunity for many who were just flirting with the idea of getting into greentech or cleantech. However, there are some companies that have been investing in this field for a while, and one of them is ArcTern.
ArcTern is, as the company admits itself, one of the few companies investing in early-stage cleantech startups. They're based in Toronto, Ontario, Canada, were founded in 2012, and the way they see cleantech is as a catalyst for the economy of the future.
"Just as the Internet isn't a sector so much as the foundation of the modern economy – so too, cleantech will evolve from a sector to the underpinning of a sustainable and efficient global economy" is a quote by Tom Rand, one of the Managing Partners, that can be found on the website and clearly states the mission of ArcTern.
Recently, the North-American company has expanded into Europe, more specifically Oslo. Guided by the European Green deal, which they call "a powerful effort that has already put Europe on the map", ArcTern says that we should see the market trend move towards cleantech and greentech in the next few years, as more and more initiatives come into play.
The expansion into Oslo comes as natural progress after ArcTern has already worked with Norwegian investors like Nysnø and Equinor, companies that have invested in ArcTern's fund II. ArcTern's investment director in Europe, Kristin Aamodt, has called the Norwegian capital a city "well placed in the Northern European venture ecosystem, fostering many interesting European tech companies", but has also told ItKeyMedia that this is only the beginning of their journey in Europe, as they look for potential investment options across the continent.
"The investment stage in Europe will be the same as for North America – early phase companies primarily in the Series A stage but with a clear product-market fit in terms of some early revenue traction."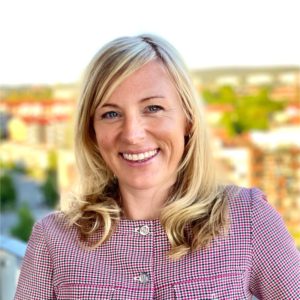 Kristin Aamodt, Investment Director in Europe, ArcTern
Even a post-COVID-19 Europe is seen as a good market to develop greentech in. The European Commission has chosen this tech space as a central part of the recovery package, and this strategy is also adopted by individual European countries, a measure which can only make companies like ArcTern be more interested in this market.
Who could benefit from ArcTern's expansion?
ArcTern's arrival in Europe could be extremely beneficial for startups from all over the continent, not just Norway, especially because of the Canadian company's plan to expand to other countries. One hopeful startup that could be in their attention soon is Handerek Technologies, a Polish company that has created a way to chemically recycle plastics or to use them as low-carbon alternative fuels.
Just like ArcTern, Handerek Technologies sees Europe as the perfect ground for the development of green tech and cleantech, because it's "been moving towards the vision of a more sustainable world through legislation, education, support institutes and financing through EU grants". However, Handerek is still calling for a dedicated green fund, a way of investing in something more than just IOT or SAS solutions and supporting green startups.
There is a sense of excitement at Handerek about ArcTern's coming to Europe: "We are excited that ArcTern are coming to Europe. One of the downfalls of accessing such reputable funds has been the need to be based in North America" says Susan Kim-Chomicka, CEO and co-founder of Handerek Technologies, who also notes that more funding for green startups will lead to a quicker transition of the industries towards green tech.
Handerek Technologies is looking for customers like waste management companies, petrochemical companies, municipalities, or companies with large quantities of waste plastics, for its solution of chemical recycling.
Another notable Polish startup dealing in the cleantech field is MakeGrowLab, which promotes the idea of using a new type of packaging. They are one of the most interesting startups in this field, using a natural material made from nanofibers and grown through a process that produces great yields of material in the span of a few days. They call this Scoby Packaging, and what is impressive is the fact that it has no plastic and is home compostable because it's made from plant and food waste.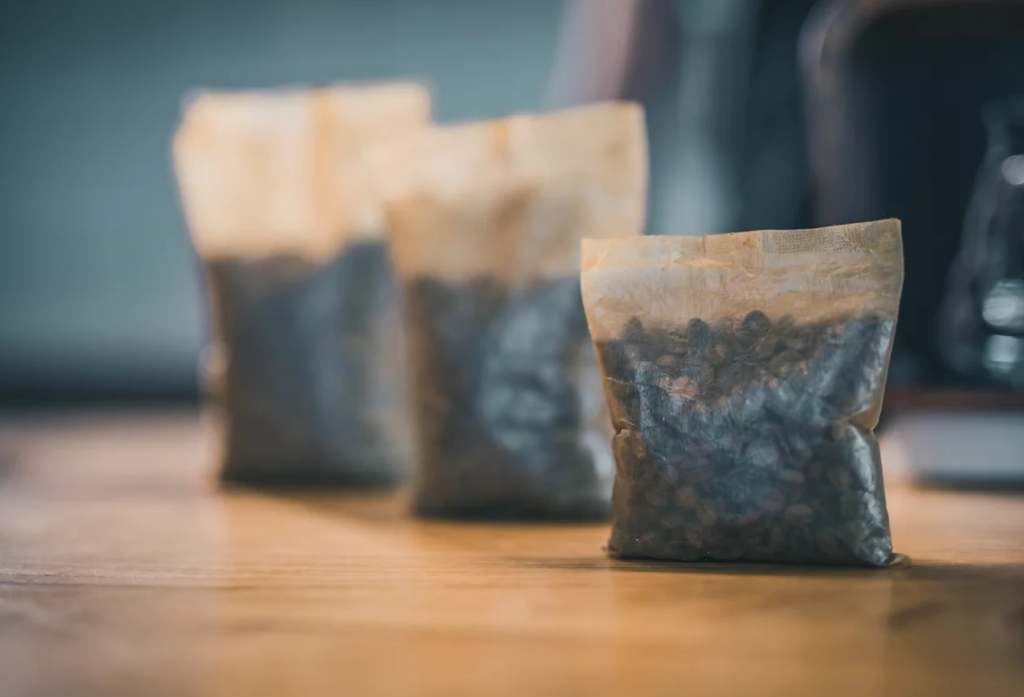 Like Handerek Technologies, MakeGrowLab sees Europe as probably the best place to develop for green startups right now. "There are many here who see the importance of investing in green technologies," says Josh Brito, co-founder of the company, who also indicates that there might not be enough opportunities to gain funds for those startups.
The arrival of investors such as ArcTern on the European continent could have a lot of positive effects on companies like these, because players like ArcTern ventures are funding commercial up-scaling of great technologies already proven in a local market.
One thing is clear: cleantech is on the rise in Europe and the arrival of investors like ArcTern legitimizes its growth and huge potential.
SOURCE ITKey Media